Close Database connection
Closes an existing database connection opened by any of the database activities.

Designer Properties
Connection The database connection to be closed.
Properties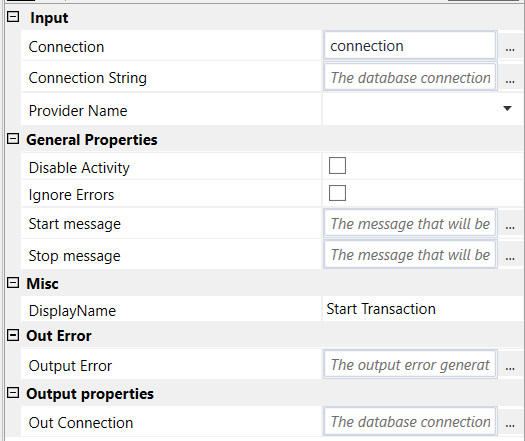 Input
See Designer Properties above.
General Properties
See General Properties.
Misc
See Misc.
Out Error
See Out Error.
Example
Please check Open database connection example.