Checks if an extension is available for a specific browser.

Properties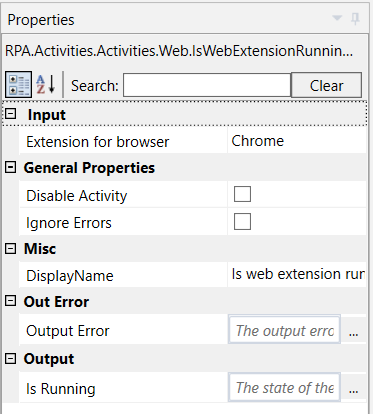 Input
Extension for browser The browser to check if the extension is running.
General Properties
See Web Event General Properties.
Misc
See Misc.
Out Error
See Out Error.
Out Properties
Is Running Returns true if an extension is running for the specified browser.