Checks if the current flow is using the web driver for running the flow.

Designer Properties
Url The Url to switch the current tab.
Properties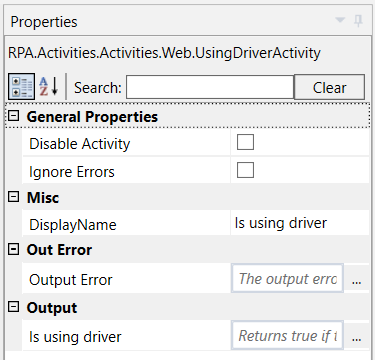 General Properties
See Web Event General Properties.
Misc
See Misc.
Out Error
See Out Error.
Output
Is using driver Returns true when the process is using the webdriver for running the process.