Waits for a page content to change. It can be used in conjunction with Get page length in order to wait for a page to load.
Properties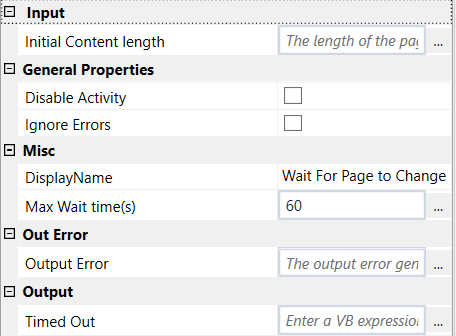 Input
Initial Content length The initial page content length obtained with Get page length.
General Properties
See Web Event General Properties.
Misc
See Misc.
Max Wait time(s) The maximum time to wait for a page to load in seconds.
Out Error
See Out Error.
Output
Timed out True if the page timed out during loading.